Joined

Aug 10, 2017
Messages

3
Reaction score

0
Points

0
Bill Walsh, Joe Montana, and 1981 in Quotes Vincent Verhei 28 Jun 2022, 11:40am
Guest column by Jeremy Snyder
DISCLAIMER: SOME OF THE QUOTES USED IN THE FOLLOWING ARTICLE MAY HAVE APPEARED IN OTHER PUBLICATIONS
"Obviously, they did an in-depth article on my character by rewriting other stories that have been published about me—without ever talking to me—which doesn't seem right. I don't particularly like being associated with that magazine, but I know it's a Catch-22 situation. The more I complain, the more it will probably sell."
—Cleveland Browns quarterback/1980 MVP Brian Sipe, objecting to a preseason profile in the
Playboy
-owned
Oui
. Other articles in the issue included "That Sexy CHiPs Lady Tells Us Everything," "The Author as Model—Oui's First Literary Pictorial," and "John Matuszak: Meanest Man In Football."
CLIMATE CHANGE
"It's quite feasible [Lambeau Field] could be covered. In fact, it would be relatively easy. The existing press box poses a little bit of a problem. But it's not insurmountable."
—David Geiger, designer of air-supported domes. Geiger's Silverdome in Detroit was scheduled to become the first northern stadium to host the Super Bowl.
"We are starting with small projects right now. But as we progress the projects will become larger and larger."
—Geiger, who envisioned dome-covered cities within 30 years' time.
"I don't think there'll be a franchise in a poor-weather area without a domed stadium [by the year 2000]."
—Dallas Cowboys president Tex Schramm, main backer behind a Competition Committee proposal to put conference championship games at neutral sites.
"I think as a practical matter, it's not going to happen. First, you've got the fan reaction. Secondly, you've got the logistics problem. Thirdly, you have the questions of what cities you would select, and why."
—Cincinnati Bengals assistant general manager Mike Brown, whose franchise had never hosted a playoff game.
"I'll be damned if I'm going to buy a season ticket and sit through all kinds of weather and then not have a chance to see the playoffs if the Colts are in it."
—Anonymous Baltimorean.
"I don't know about moving the championship games. Where do you draw the line? For example, our game in Cleveland was not a championship game."
—Oakland Raiders head coach Tom Flores, whose 1980 champions had played the divisional round in a reported -37 wind chill.
"I'm selfish, but I would like to play in warm weather on any field in any place. Just as long as it was warm. Of course, I can see where there'd be lots of objections to the idea from the home team."
—San Diego Chargers coach Don Coryell, the only AFC West head coach who agreed with the proposal.
"I know why Don is for it. San Diego is one of those nice, warm-weather climates they're talking about. Playing in cold weather does hurt your passing game. But how many times has it really been that cold? I mean really that cold? I don't know if it happens often enough to make any changes."
—Tom Flores
"If Hitler could have got Stalin to move to a neutral warm weather climate, he would have kicked the hell out of him."
—Kansas City Chiefs head coach Marv Levy.
FOR IRONISTS' REFERENCE, 15, 8, AND 11 PLAYS, CHRONOLOGICALLY
"We've stood on those sidelines a few times in overtime and seen the other team win the game without us ever getting a chance to touch the ball. I just don't think it is fair, and I hope we can get them to change the rule."
—New England Patriots head coach Ron Erhardt. The Patriots proposed a rule change that would have let a team that gave up a first-possession overtime score win the game if it scored the same or more points in fewer plays on the response drive.
JUST HOLD ON LOOSELY
"I think they're trying to cover for some calls some officials made. The next thing you know they'll say that all you have to do is touch the ball with your hands and it will be a catch."
—Atlanta Falcons wide receiver Wallace Francis. Controversial no-catch calls in both the 1979 and 1980 playoffs led the NFL to change the definition of a legal catch from something including an act "common to the game" to
something that just required a moment's control
. Coincidentally or not, leaguewide fumbles went up by more than a hundred in 1981.
"There are two reasons for my having to make this announcement to retire from professional football. One is the league is now banning Stickum and, probably more importantly, the Cowboys did not invite me back to training camp."
—Running back Preston Pearson, stepping away after a 14-year career that included a then-record five Super Bowl appearances.
RAIDERS OF THE LOS ANGELES OAKLAND COLISEUM
"They've stolen our team and they've stolen our fans. Why should they be allowed to use our name?"
—California Assemblyman Mike Roos (D-Los Angeles), reacting to the Rams' 1980 move to suburban Anaheim by sponsoring a state bill that would have prohibited professional sports teams from using the name of a city or county in which they did not play.
"I love this league, but I'm not in the clique."
—Oakland Raiders owner Al Davis, still planning to move his team to the now-empty Los Angeles Coliseum despite a 22-0 owners' vote against it.
"We have good owners in this league, and they don't want to see a situation develop where one owner has his own set of rules. They just feel that if one owner can get away with something, then somewhere down the line it's bound to happen that another will try to break the rules, and it wouldn't be good for any of them in the long run. We're going ahead with our plans for 1981 like business as usual. We are scheduling Oakland to play in Oakland."
—NFL Commissioner Pete Rozelle, refusing to settle Davis' and the Coliseum's long-gestating restraint-of-trade lawsuit against the league. The case finally came to trial in spring 1981.
"It's kind of embarrassing to be so ignorant about this."
—Prospective juror in
LAMCC v. NFL
, attesting that she didn't know who Davis or Rozelle were. She, along with eight other Southern Californians who hadn't watched the previous Super Bowl, was empaneled on the 10-person jury.
"Have the coaches ever come into the locker room and said, 'Guys, we have an extra tough game today because they have luxury boxes and we don't?'"
—NFL lawyer Paul Tagliabue, cross-examining Raiders guard/NFLPA president Gene Upshaw. Upshaw had testified that the Raiders needed luxury boxes to be competitive in the 1980s.
"If you owners don't let Al [Davis] move to L.A., we are going to expose a Super Bowl ticket scalping conspiracy which could send [Rams owner] Georgia [Frontiere] to jail."
—Alleged threat made by Raiders attorney Joe Alioto to Patriots executive vice-president Chuck Sullivan at an August 1980 gathering, as related in Sullivan's affidavit. The Raiders had claimed that the Rams, given an extra-large allotment of tickets to Super Bowl XIV due to being both participant and host, had sold many to brokers for well above their $30 face value.
"I have a picture of Mr. Sullivan seated on a beautiful sofa with a bevy of beautiful women and beautiful children adorning his lap. The picture is marred, to be sure, by the presence of your declarant, but it clearly shows Mr. Sullivan jovial, contented and at peace with the world. It hardly looks like the picture of a man who had just been threatened with blackmail."
—Alioto, who was married to Sullivan's sister, pontificating in the courtroom.
"That's a buzzword used for purposes of this case. I don't think that word is even in her vocabulary."
—Pete Rozelle, pre-empting Alioto's inquiry as to whether Georgia Frontiere wanted the Raiders' move stopped because she couldn't stand the "competition."
"Up until recently, I thought the only competition would be if a girl came along and tried to take my husband away."
—Georgia Frontiere, who inherited the Rams after Carroll Rosenbloom, her sixth husband, drowned in mysterious circumstances two years earlier.
"If Oakland can move at will, San Diego can move at will. … We would absolutely have a traveling circus where there would be no fan loyalty."
—San Diego Chargers owner Eugene Klein. Klein suffered a non-fatal heart attack in the last few minutes of his impassioned four-hour testimony.
"[Klein made an] untrue presentation [in court], but I also have great feeling for anyone who gets sick."
—Al Davis, showing human-like sentiment.
"The prime thing in my life is to win, outside of health, life, and death."
—Davis, truthful when testifying.
"I don't want people to think he's Prince Charming. I'm not that stupid to think he is. But he did a very good job with himself on the witness stand."
—Jury forewoman Carole Slaten, rating Davis a perfect 10 as a witness, Pete Rozelle a 7½, Chuck Sullivan "very poor," and Eugene Klein "what's with this guy?"
"The case was just like a plane trip. Some planes make their destination. Some planes don't. We were on a plane not destined to go anywhere."
—Slaten. After a three-month trial and 13 days of deliberations, the jury deadlocked 8-2 in the Raiders' favor.
"I think we won this fight fair and square, and we were robbed of the verdict by an artichoke from Anaheim."
—Alioto, referring to holdout juror/Super Bowl watcher Thomas Gelker. Gelker turned out to be the cousin of a former World Football League team owner and had not disclosed this during jury selection.
"It didn't go our way this time but there will be a next time. Alioto keeps telling me we are all in overtime."
—Al Davis, looking forward to the retrial.
TAKE OFF!
"I talked to a lot of clubs, just social conversation. No one ever acted seriously. Let's call it an unwritten law."
—Paul (Bud) Holmes, agent for free-agent running back Walter Payton. Payton, who had finished in the top two in rushing yards in each of the previous five seasons, received no contract offers from the other 27 franchises before re-signing with the Bears.
"Money isn't everything to everybody. People seem to think every player wants to pull up stakes, but that's not true. When we had the Rozelle Rule, people said we were afraid of what Rozelle would do. Now we have a flat compensation, and they say we don't try to sign players. It's a no-win situation."
—Chicago Bears general manager Jim Finks. League rules at the time allowed free agency but mandated that teams give up two high draft picks for each major free-agent signing; Norm Thompson, who moved from the Cardinals to the Colts in 1977, was the only player who had switched teams under this system.
"Once I finally made up my mind, after a long period of soul-searching to make sure that I was making the right decision, I'm now satisfied and eagerly looking forward to a successful future in Canada."
—Former L.A. Rams quarterback Vince Ferragamo, receiving an eightfold raise by signing with the CFL's Montreal Alouettes.
"His agent called me from Canada and told me they were up there. He wanted me to be the first to know. I told him that was nice of him. Then I asked him how the weather was. He told me it was zero. I told him to ask Vince how he was going to like playing up there."
—Los Angeles Rams general manager Don Klosterman.
"I like it. My wife took $60 to the bank and came out with $71 after she made the exchange."
—Rookie running back David Overstreet, seeing the upside of the weak Canadian dollar. Overstreet was picked in the first round by the Dolphins but chose to sign with the Alouettes instead.
"Maybe I'll go to blue."
—Former Houston Oilers wide receiver Billy (White Shoes) Johnson, whose trademark footwear was
de rigueur
for the Alouettes.
"A sports nut. I am a sports nut, is all I am."
—Montreal Alouettes owner Nelson Skalbania. Skalbania had bought five North American sports franchises in the past three years and was also trying to buy the Patriots' Schaefer Stadium.
"Ted Baxter speaking French will blow you away."
—Supportive spouse Jodi Ferragamo, still getting used to Quebecois culture.
—Sarcastic fans of the once-again-quarterback-poor Rams.
DUMPING ON DETROIT
"I think it is downright disgraceful. At a time when [American] dealers are struggling to stay alive, he is jumping up on television telling people to buy a Toyota. … I guess we should go out and support a Japanese football team."
—Len North, president of the Cincinnati Automobile Association, displeased with Cincinnati Bengals coach Forrest Gregg's
local television commercial
.
"The next time Detroit wants us to vote for a Super Bowl, I'm going to vote for Philadelphia."
—Pittsburgh Steelers owner Art Rooney, one of many league honchos left waiting in the Detroit Plaza lobby while the hotel staff tried to sort out the room reservations for offseason meetings.
"The Lions will be in the Super Bowl when … my sister breaks Jim Brown's rushing record."
—12-year-old John Schell, one of two winning entrants in the
Detroit Free Press
Super Bowl tickets contest.
THE NEW SAINTS
"We kept this about as secret as we kept our game plans for the 1-15 season."
—New Orleans Saints owner John Mecom, introducing Bum Phillips as the franchise's new coach. Phillips had just been fired by the Oilers despite leading the team to the playoffs in each of the last three years.
"Well, I guess I'll have to break in another coach. It's seven for me, counting the interim coaches. I count the interim coaches. I count them all."
—New Orleans Saints franchise icon Archie Manning. Manning had never experienced a winning record in his 10 NFL seasons.
"Burn the Aints and reveal the Saints."
—Cheerleader chant as 300 New Orleanians ritually took off their shopping bag masks and tossed them into a bonfire at a City Park rally.
"I just thought that George Rogers would do more for our football team than, say, one guy on defense like Lawrence Taylor. He's a great linebacker, but if you put him on one side, they'd just run the other way the whole game. I couldn't get him in a position 30 times a game to make the big play. I can get a good running back in position 30 times to make the play. The best defense is holding on to the football."
—Bum Phillips, who drafted Rogers, the Heisman Trophy-winning South Carolina running back, first overall.
"We hired him to carry the football, not run a mile-and-a-half."
—Phillips, unbothered after Rogers failed to complete a training run. Rogers did run for 19/20ths of a mile from scrimmage during the 1981 season, leading the league.
SON OF CLAR-ENCE
"I've seen the movie
Superman
and I intend to see
Superman II
but today I'm seeing
Superman III
in person."
—New York Giants defensive end Gary Jeter, awed by second-overall draft pick Lawrence Taylor's debut intrasquad scrimmage.
"I've never seen a young player come along as he has. He's the prototype of an outside linebacker. He learns a little bit each week and I think he'll go down eventually as one of the best who ever played."
—New York Giants head coach Ray Perkins. Taylor became the first (and as of 2022, only) rookie to be voted the Associated Press' Defensive Player of the Year.
IT ALL SEEMS SO LOGICAL NOW
"I don't really think any of [the quarterbacks] are worth the sixth pick. We think the strength of the draft is at the offensive tackle position. We could definitely be leaning toward that area."
—Green Bay Packers director of player personnel Dick Corrick, quoted a week before the draft.
"You hate to be a deceitful [expletive], but when there is only one, you've got to cover your tracks. We had to pull it off. There were too many people who really wanted him. You don't like to lie to anybody, but we felt there was one quarterback in the draft. And then when [Vince] Ferragamo went, we were happier than ever that we didn't make our pick known."
—Corrick, who used the sixth pick on University of California quarterback Rich Campbell despite never bringing Campbell to Green Bay for a pre-draft visit.
THIS APPEARED IN A FAMILY NEWSPAPER, SO PRETEND THERE'S A HYPHEN BETWEEN THE THIRD AND FOURTH LETTERS
"It's an all-time awful guard year."
—Atlanta Falcons director of player personnel Tom Braatz, evaluating the 1981 offensive line prospects.
"Our test scores don't go down that low. We had to write the company to find out what his was."
—An anonymous NFL scout, mocking Georgia Bulldogs guard Nat Hudson's intelligence.
"He has a soft, pussy body, but he'll play."
—Another NFL scout, ogling Oklahoma Sooners guard Louis Oubre.
HE NEVER LET HIS SPIRITS DOWN
"He is a natural performer. It's like he has been in pro football for five years, personally and professionally. He will have no transitional problems whatsoever."
—Cincinnati Bengals wide receiver/punter Pat McInally, sizing up second-round wide receiver Cris Collinsworth.
"If you take everything too seriously, it has an adverse affect on you. The old cliché that 'If you enjoy what you're doing, you're going to do it better' holds very true. I try to take that approach with everything I do in life—from my schoolwork to my football playing to my chasing girls or whatever it might be. I just take it and enjoy it."
—Collinsworth, who quickly became a fan and media favorite during a 1,000-yard rookie season.
STRIPES
"The league has been after us for some while to get more distinctive uniforms. Now, when people see us on TV, they'll know it's our team. … When the Rams came out with their helmets and those horns on them, everybody rolled off their chairs laughing. But now, they've probably got the most distinctive helmets in the league, and the other teams would like to have the same thing."
—Cincinnati Bengals general manager/owner Paul Brown, revealing his team's ornate new helmets and jerseys.
EDGAR DOES AS HE PLEASES
"The Denver franchise has a new owner, 38-year-old Edgar J. Kaiser, a Canadian industrialist on an ego trip whose principal skill is inheriting vast amounts of money."
—1981
Playboy
Pro Preview.
"Well, I'd rather be in that section of the magazine than the centerfold."
—Edgar J. Kaiser, who paid a record $35 million to buy the Broncos.
"I believe we need a young management organization. This is not a short-term opportunity. I wanted an organization that I could spend time growing up with."
—Kaiser introducing the Broncos' newest employees, 36-year-old head coach Dan Reeves and 42-year-old general manager Grady Alderman.
THE GREATER GREEN BAY ICE CREAM SOCIAL
"The Packer organization has been nothing but a damn country club. I'd like to put a little more orneriness in him, where he'll blow up, start cussing people out. I don't think anyone's scared of him. Nobody fears him."
—Green Bay Packers defensive end Mike Butler, unafraid to go on the record about head coach Bart Starr. Starr, who won five championships as the franchise's quarterback, had finally been put on notice by the board of directors after not making the playoffs in any of his first six seasons as head coach.
"If you wanted someone to do something for you, you would ask Coach Starr. But it's hard to concretely express what he is, because he's a vanilla person. Everybody likes vanilla, it's a great flavor. But it's hard to get at what it is. I don't know anyone who has gotten at what Coach Starr really is."
—Green Bay Packers wide receiver James Lofton, who majored in industrial, not chemical, engineering at Stanford.
EVERY SHOW WAS THE LAST SHOW
"I think it's going to be a hot show. I feel that in shows like
The Dukes of Hazzard
and
B.J and the Bear
, once the cars stop moving, then you have problems. In some of the shows we have scripted, we have cut out some of the action to get more of Terry and Mel [Tillis] on."
—Hal Needham, auteur behind
Smokey and the Bandit, The Cannonball Run,
and the new Terry Bradshaw-starring television pilot
The Stockers.
"I guess what Terry does in the future depends on NBC. If they decide to make a series, then that is what he will do for the rest of his life."
—Pittsburgh Steelers head coach Chuck Noll.
"We'll have the whole city call or write if we have to. We'll make it a hit."
—Anonymous Oilers executive.
"I'm not even in the business and I could've seen it was low budget. I didn't have to have the sound turned on to hear Bradshaw's laugh. I thought he was great. But it was hardly a test for the principal. It's like playing for a losing team. Did you watch the filming of the race? It was really a script for radio. I wouldn't buy it either."
—Noll, one of the relative few who watched NBC burn off the pilot on a Friday night. The show's ratings failed to eclipse those of normal timeslot occupant
The Brady Brides.

"How long can a quarterback play … 38? I'm going to play as long as I can. Whether we win the Super Bowl or not, there won't be any retirement talk. That's a promise."
—Bradshaw, reporting to May mini-camp after NBC declined to pick up the series.
"Tell my fans I will be back this season; my Buick Youngstown commercials won't be picked up by NBC. You know, Mark Malone and I are thinking about making a pilot. We are going to call it
'The Warmers.'
It's a story about two quarterbacks who are benchwarmers on the sidelines.
"
—Pittsburgh Steelers backup quarterback Cliff Stoudt, who had started just once since being drafted in 1977. Malone, drafted in the first round in 1980, was taking reps at wide receiver.
LESS GLAMOROUS OFFSEASON WORK
"[I informed one driller that I'd have to fine him $50,000 if he didn't close down his well], so the guy just got out his checkbook, wrote a check for $50,000, and kept on drilling."
—Tampa Bay Buccaneers linebacker Dewey Selmon, who had a side job as an Oklahoma oil well inspector.
"I don't miss any sessions due to football. The House doesn't start its sessions until the second week in January. Of course I am hoping to miss some time there at the end of the season. But they've promised to give me a leave if the Falcons are in the Super Bowl."
—Atlanta Falcons safety Tom Pridemore, a member of the West Virginia House of Delegates.
ONE HALL OF FAME QUARTERBACK WHO RETIRED AND STAYED RETIRED
"I'm like a gunslinger without a gun."
—Miami Dolphins quarterback Bob Griese, whose damaged throwing shoulder had failed to heal.
TAEDUI, PERDIDI, REDII
"I'm bored, I'm broke, I'm back."
—Washington Redskins running back John Riggins, reporting to camp after missing the entire 1980 season in a contract holdout.
SOMEONE WHO REALLY CARED ABOUT LAWN CARE
"I forgot to cut the grass the last time I was here."
—New England Patriots tight end Russ Francis, asked why he bothered to travel from his Hawaii home to training camp in Massachusetts to announce his unexpected retirement.
WITH ALL DELIBERATE SPEED
"They're saying how to teach them how to coach. That's pretty upsetting. If you took some of the white coaches in the NFL to a coaching school, you'd find them unqualified. You can't tell me Roy Jefferson and Ken Houston are not qualified to coach in the NFL after all they've done for the game."
—Gene Upshaw, frustrated with an NFL pilot program that invited coaching staffs from black colleges to audit NFL training camps.
"At least this is a beginning. You take a look at the statistics, and I don't think anyone is putting his head in the sand. … No one is saying this is a cure-all. … The more interaction you can get between NFL staffs and college staffs, the more they can get to know each other, and that can't hurt."
—NFL spokesman Joe Rhein. A 1980 NFLPA study had suggested that if race were not a factor in hiring, NFL teams would have had at least two black head coaches instead of zero.
TUMBLE OUT OF BED AND STUMBLE TO THE CAFETERIA
"I've never been in a place where you had to get up for breakfast."
—Houston Oilers tight end Dave Casper, respecting the letter of new head coach Ed Biles' training camp rules by bringing a pillow and a blanket to the training table, crawling underneath, and going back to sleep.
THE THREE PHASES OF DINNER
"When my guests come over Thursday nights I serve them water, too. It's not so bad. You can boil water, serve it at room temperature, or over ice."
—Atlanta Falcons defensive end Wilson Faumuina, who needed to weigh in below 267 pounds every Friday or pay a $25 per pound fine.
KEEPING FOCUS
"Every team will have ambition and a goal and the desire. But when you pit ambition against ambition, the deciding factor is not mind over matter, but the team that has mind does matter."
—Motivational expert/former Green Beret Johnny Kai, hired by the Seahawks as an "intensity instructor."
"Some of the guys in the locker room were kidding me. Because I kept running, they thought maybe I enjoyed exposing myself. ... But hey, I was just worried about the safety coming up."
—Atlanta Falcons fullback Mickey Fitzgerald, who lost his shorts in the middle of a carry during an open-to-the-public team practice. Fitzgerald was also lauded by one Atlanta writer as "the first player ever to bring a poor sportswriter a pre-interview Coke from the locker room."
THE NFL CONFRONTS A LABOR ISSUE
"It's too far to bus it. We can't jump on a train. I guess we'll just have to deal with it when and if we come to it … we've never been faced with this problem before."
—New York Jets traveling secretary Mike Kensil, facing the possible cancellation of the team's flight to Denver if the air traffic controllers' strike continued into the first week of preseason.
MESSING WITH THE DREAMERS
"Well, I was tired."
—Los Angeles Rams head coach Ray Malavasi, who had fallen asleep while on hold for a live radio interview the morning after a Monday Night preseason loss. The interview was cut short after the first five questions elicited no responses except snores.
"Delvin has a problem. I've talked to him on the telephone four times a week. Three of those times, we'll be talking and he'll fall asleep during the conversation."
—Greg Lustig, agent for Miami Dolphins running back Delvin Williams, blaming narcolepsy for his client frequently falling asleep in team meetings.
"It's like you're floating in outer space. Your ears are under water, and you can hear yourself breathe. I felt I was drifting in my space suit, but when the cold water started dripping on my chest, it brought me back to reality."
—Dallas Cowboys linebacker D.D. Lewis, describing the sensory deprivation tank (except for the game film to be viewed overhead) at the team's training facility.
"The 'think tank' gave us more publicity than value. It was supposed to help the players relax and forget all their outside problems. But I figure if you've got an hour to float in a tub, you can't have too many problems to start with."
—Dallas Cowboys president Tex Schramm.
NO LONGER ON THE BALL
"It wasn't any snap judgment on my part. I thought about it the whole offseason. I retired and retired a whole bunch of times. Finally, I decided to get out. Why? Well, the coaching change, for one thing. I knew that there meant there would be a lot of changes, top to bottom. Another coach, another style, another this, another that. I just felt that rather than go through that again, I'd retire."
—Houston Oilers quarterback Ken "Snake" Stabler, who no-showed at training camp and eventually had his attorney announce that Stabler would no longer play.
"[Watching exhibition games] made me want to play again. I had to switch to
Barney Miller
or something."
—Stabler, unretiring just five weeks later.
"I can tell you this; I'm not going to California just to get arrested."
—Stabler, yet to comply with a bench warrant for failing to pay $13,000 in child support to his ex-wife. The debt was repaid before the season opener at the Rams.
"The money had nothing to do with it. Kenny came back out of a sense of loyalty. He's a very loyal person."
—Henry Pitts, Stabler's attorney, who had negotiated Stabler a new two-year, $750,000 contract.
"[John] Madden gave us the word that this guy was a gambler, and a big-time one. ... It got a big laugh and everybody got on Snake, kidding him about his friend."
—Anonymous former Raider, recounting the coach's words of warning about fraternizing with reputed DeCavalcante family associate/convicted bookmaker Nicholas Dudich. Stabler had been with the Raiders from 1968 to 1979.
"I would not deny to you that there was an association. You understand? I would not deny to you that I was concerned about it. I would not deny to you that I talked about it several times. I would not deny to you that I heard several of our people contact the league office … and alert them to things."
—Al Davis, cleverly not denying anything from a blockbuster
New York Times
investigation published right after Stabler's unretirement.
"Nick was one of our best fans, one of the boys, and we enjoyed having him around. ... [But] never at any time did Nick pump us for any football information. Never."
—Former Raiders linebacker Phil Villapiano.
"The most unfortunate part about this situation is that when Kenny throws an interception inside the 20-yard line, these questions will pop up."
—Houston Oilers general manager Ladd Herzeg. The NFL met with Stabler several times about his associations but took no public action.
URGING ZYMURGY
"Everything [Anheuser-Busch] has done has been [in] extraordinary good taste—nothing tacky. What they are really trying to do is say that Anheuser-Busch really endorses Wisconsin."
—University of Wisconsin band director Michael E. Leckrone. Local television commercials featured the school marching band playing the Budweiser jingle over footage of Wisconsin football games; the school received "donations" in return in an arrangement that apparently passed NCAA muster.
"Nobody comes in my home of office with any beer other than Lite from Miller. And I'm serious, very, very serious. If they do, they have two options: They are asked to leave, and if they don't, they get thrown out."
—Pro Football Hall of Famer/Clio Award-winning actor Deacon Jones, one of many ex-athletes starring in Miller's ubiquitous television commercials. Federal law prohibited active professional athletes from appearing in ads for alcohol.
"It's the same concept for us as in football. Now, the new competition is Budweiser. I don't like Budweiser being mentioned with us in nothing. We're going to get them."
—Co-star Bubba Smith, often seen ripping off the entire tops of beer cans in the ads.
IT'S GOTTA GET BETTER THAN THIS
"I did it for two years, and when I came back a third summer and they said they told me I'd be 'Turking' again, I told them I would rather quit and go to summer school. So they gave me a job helping the equipment man sort out jocks and socks. At least it was honest work."
—Anonymous former Giants training camp assistant, no longer willing to tell about-to-be-cut players to see the coach and bring their playbooks.
"They had me jumping from room to room since I got here. Yesterday, they moved the third bed out of our room. They didn't tell any of us we were cut. I didn't know for sure. You're never sure here."
—New Orleans Saints rookie running back Hokie Gajan, who returned to his dorm after an evening out and found the two remaining beds occupied by his roommates. Gajan, who was not one of the 13 Saints cut that day, ended up sleeping on the floor that night due to what turned out to be a clerical error.
"Why would they order me back to a team that has openly and blatantly stated they don't want me here? These people are insensitive and inhuman to allow this to happen in the first place."
—Los Angeles Rams defensive end Fred Dryer, kept on the team roster to start the season thanks only to a $225,000 no-cut contract and the team's refusal to pay him extra to leave. Dryer lingered on the Rams bench for two regular-season games before coming to a settlement.
NOTOWN
"You encourage enthusiasm in your program and what you see something like that, you don't want to be the one to pour cold water on it. What I have explained is that whatever we do let's do it with dignity and class."
—Detroit Lions head coach Monte Clark, forbidding his players from singing "Another One Bites the Dust," the team's 1980 theme song.
"One of these days the coaches are going to quit screwing them up and they're going to win."
—Chicago Bears defensive coordinator Buddy Ryan, who nonetheless picked the Lions to win the NFC Central.
WHY DID JIM ZORN'S CHICKEN CROSS THE ROAD?
"I'm Jim Zorn, and my chicken's missing."
—Seattle Seahawks quarterback Jim Zorn, who went to visit the rooster he had entered in the Western Washington Fair's poultry show only to find an empty cage. Zorn soon learned that the fair's veterinarian had placed the bird into isolation because local youths had been plucking its feathers for souvenirs.
THE BOY THINKS HE'S A SPY
"He was doing what assistant coaches or booster club members usually do—find out where the other team is scrimmaging. Coach Bottone told him to go over to Wellsville and talk to kids that look like football players. He was told not to go near the school. ... Unfortunately, [Bottone] got an enterprising young player who did far more than he was asked to."
—Michael Durso, principal of western New York's Hornell High School. Hornell junior David Gadsden had posed as transfer student "David Shepard" at rival Wellsville High School for a few practices in August, was issued Wellsville's passing playsheet, and then returned to the Hornell squad. The ruse was discovered when Wellsville players recognized "Shepard" in Hornell's handshake line following Hornell's shutout win.
WE WON'T HAVE AN ANSWER UNTIL WE FIND THE PLAY-BY-PLAY FOR THE FOURTH QUARTER OF THE WEEK 1 JETS-BILLS GAME
"One thing is that Walt Michaels didn't give up on the New York Jets. Walt Michaels accepts the fact that we've lost two games. But we're on schedule as a playoff-caliber team. Mentally it isn't."
—Incoherent, sleep-deprived, and disheveled New York Jets head coach Walt Michaels, who had spent all of Sunday night watching game film of that day's close loss to the Bengals.
"Mistakes, mistakes, mistakes, penalties, penalties, penalties. Can we ever be a winner? There is something wrong somewhere. I've seen this team lose for five years, and I don't know what it is. I hope that somebody on the outside looking in can tell us the answer someday."
—New York Jets running back Kevin Long. The Jets hadn't had a winning season since 1969.
STARS AND THE 45-MAN
"When Saturn moves from the sign of Virgo to Libra, there are all sorts of problems. In fact, gold started going out of the Pittsburgh skies last September 21. That's when Saturn moved signs. ... When the darn planet Saturn moves, that really messes with your confidence."
—"Cosmic consultant"/WYEP-FM radio hostess Erayna, trying to find a reason for the Steelers' 0-2 start. The Steelers had 11 Virgos on their roster.
EVERGREEN
"I'm going to keep switching him. Why shouldn't I?"
—St. Louis Cardinals head coach Jim Hanifan, who had added offensive duties to third-year defensive back/kick returner Roy Green's workload when starting wide receiver Mel Gray got hurt. Green's first target went for 60 yards.
"I'm on one side of the ball or the other side of the ball, but I'm not on the sideline side of the ball."
—Roy Green, who participated in as many as 108 plays in a single game despite rarely starting for either unit.
LOOK AT WHAT'S HAPPENED TO ME
"The costume was going shhhhhhhhhhh-fffffff-ttttttttt! People laughed. They thought it was part of the act."
—Windell Morris, the self-styled "Renaissance Cat,"
who accidentally set his blue cat costume on fire
with a smoke bomb while celebrating a Lions touchdown.
"That was a really flipped-out situation, man. He started to dance in the aisle and say, 'Put me out, put me out.' Everybody started running away from him, and it was really stinkin'. His uniform was like mohair in a custom van. It was scary."
—Detroit Lions season ticket holder Tim Vermurlen, the first to come to Morris' rescue. Morris suffered second- and third-degree burns, spent three months in the hospital, and was later convicted for bringing the smoke bomb into the Silverdome.
SEARCHING FOR ANSWERS
"We're 4-0 in the exhibitions. Has any team ever won every game it played? Has any team ever gone 23-0?"
—New England Patriots defensive end Tony McGee, brimming with confidence after the preseason.
"I don't think they're dead yet. But the Patriots are in a deep coma. Their vital signs are very weak."
—Foxborough coroner Dr. James Shamey, asked for a premature autopsy after the Patriots lost their first four games of the regular season.
"There's something that's unexplainable up here. Whenever we need to score, something stops us. Like against Dallas, we were winning, but we missed a field goal, we were going for a touchdown and dropped the ball, a penalty wiped out a gain and a touchdown was called back. I said it was like the Wicked Witch of the North swooped in."
—New England Patriots tight end Don Hasselbeck.
"One of the biggest problems I see is that the Fifth House is intercepted. The Fifth House is the one involved with amusement and sport, and intercepted means they will never win the big game. Things will never come out as planned. There is a very high tension aspect to the natal sun, which means that no matter how much they put into it, they'll blow it every time."
—Hartford astrologer Alphee LaVoie, who analyzed the Patriots' astrological charts from the time and location of their November 1959 founding and concluded that they'd never win in the long run.
"We ain't what we ought to be, we ain't what we want to be, we ain't what we're going to be, but thank god we ain't what we was."
—New England Patriots cornerback Michael Haynes, channeling Martin Luther King after finally tasting victory.
SPLIT ENDS
"It's all a big scam, nobody out of college is ever prepared for it. When you're a senior, all you think about is having a good year and getting drafted high. Then when you get there, you're at such a disadvantage. There are attorneys wanting to represent you, and a lot of them just want to make a buck, they don't care about you at all. On the other hand you have the owners, who want to sign you to a long-term contract for as little as they can."
—Holdout All-Pro wide receiver John Jefferson, who had signed seven separate one-year contracts with the Chargers upon being drafted in 1978. Jefferson was traded to the Packers two weeks into the season.
"You might think everyone would have been hootin' and hollerin', and getting bombed, but that didn't happen. Everyone just thought it was a good, positive move in the right direction. Then we had a beer."
—Green Bay Packers quarterback Lynn Dickey, recounting the conversation among players at a Green Bay bar after they learned of the Jefferson trade.
"My situation is a lot worse than J.J.'s, a lot worse.'"
—All-Pro Chargers defensive end Fred Dean, who announced shortly the Jefferson trade that he would sit out the rest of 1981 and all of 1982 unless his contract was reworked. Dean was traded to the 49ers two days later.
"The draft choices don't really do a lot for me on Sunday. I can't go out there and tell the guy across from me, 'Hey, we're going to win 'cause we've got four No. 1s and three No. 2s.'"
—San Diego Chargers defensive tackle Louie Kelcher.
"I get the impression there are 44 babies on [the Saints]. I wanted to give a lot of credit to [safety] Tommy Myers. He's a lot of fun and has gone through a lot. We all got along fine."
—Former Saints wide receiver Wes Chandler, traded to the Chargers to be Jefferson's replacement.
BETTER LET IT GO
"I'm not one of those people that totally relaxes very often."
—Dick Vermeil, coach of the defending NFC champions, stressed and sleeping in the office despite the Eagles' 6-0 start.
"He's in good shape and exercises, but I do worry about it. You pick up the paper and read about the guy who's 40 years old and is in good health and all of a sudden, bingo. There's so much pressure and he can't just turn it on and off. I really admire a Noll or a Grant or a Landry in that they have obviously found a way to deal with all the pressure."
—Carol Vermeil, concerned for her husband.
"I wonder how long he can sustain the pace. And it's a helluva pace."
—Philadelphia Eagles defensive end John Sciarra.
HARD PROMISES
"If a team's good enough to take it 80 yards, it deserves to win the game. That's percentage football, and I'll never second-guess that decision."
—Oklahoma Sooners head coach Barry Switzer, who opted to punt on fourth-and-1 from his own 40 up three with 4:30 to play. USC then drove for the winning touchdown. Oklahoma averaged 5.6 yards per rush in the game and had either scored or fumbled on every previous drive.
PERFECT IN MEANINGFUL DIMENSIONS
"I think he rushed his passes a little. But what did he throw for—four touchdowns? I'll take that. This 80% [completion rater] and no touchdowns [by other quarterbacks] is a bunch of manure. That's for people who like statistics. The only statistics I'm interested in are 42-32-42."
—Tampa Bay Buccaneers head coach John McKay, asked if Doug Williams didn't throw the ball well in a 13-for-29 performance against the Lions.
DOWN 10 GALLONS AT HALFTIME
"I got the hat back, slightly used, and the damn hat isn't all that important. I've got a lot of hats. If the guy wanted one that bad, I'd give him one."
—Bum Phillips, whose signature chapeau had been snatched off his head while heading to the locker room after the second quarter. Phillips did not want to return to San Francisco for the trial, so no charges were filed against the fan.
ONCE AGAIN VICTORIOUS
"Our two victories over Oakland can be equated with Napoleon's two victories over the hated Prussians on the same day in 1806. While Napoleon was defeating them at Jena, Davout took a force of 26,000 men and defeated 54,000 Prussians north at Auerstadt. The Prussians wore black, just like the Raiders. There was a deep hatred there."
—Left guard/scholar Tom Glassic, who went on to compare each of the 5-1 Broncos' games to a different Napoleonic battle.
"Waterloo is not in our plans."
—Glassic, anticipating the obvious follow-up.
WHEN HE RAN, HE FELT GOD'S DISPLEASURE
"I felt I was running through time zones."
—295-pound Washington Redskins defensive tackle Dave Butz, hauled down a yard short of a big-man touchdown.
ONE GIANT LEAP FOR BEARKIND
"If you can't make 4 or 5 inches on a quarterback sneak, somebody's whipping you."
—Chicago Bears coach Neill Armstrong, justifying why he kicked a field goal from the Lions' 5 down 20 in the fourth quarter.
"I went to see a professional football game. If Barry Manilow came on stage in Rockford at the Metro Centre and suddenly got laryngitis or couldn't talk, I'd get a refund."
—James J. Tulley, who sued the Bears in small-claims court charging "misrepresentation and false advertising of their product and consumer fraud" after he attended their 24-7 loss to the previously winless Redskins.
"There are many things I could say. I've been a Bears fan for a long time."
—Winnebego County Judge K. Craig Peterson, dismissing Tulley's suit while noting that fumbles and intercepted passes do not qualify as misrepresentation.
GENIUS AT WORK
"We thrive on the artistic parts of skill and movement. The present rules create a dramatically different game than there was five or six years ago. Receivers have more access downfield with the rule that permits only one bump within 5 yards. The physical part of the game is not as important as the movement. It makes for a futuristic game, and a more exciting game."
—San Francisco 49ers head coach Bill Walsh, guru behind an offensive system that had propelled his team from 2-14 in 1979 to the top of the NFC standings just two years later.
"[You] work a lot of short, high-percentage passes. You get the quarterback to go up the field and gain some confidence throwing the football. As time goes on, you start getting him to throw longer and longer. That's what we are doing with Joe."
—Walsh, explaining how he developed quarterbacks. Walsh protégés Ken Anderson, Dan Fouts, and Joe Montana, all third-round picks, ranked among the top quarterbacks of 1981.
PUTTING THE '000' IN OAKLAND
"It's Tom [Flores]' team and Tom's offense, and ultimately he must take the blame if it can't score. Yeah, I know, the players are at fault, and we've gotten some injuries, but no bleepin' points in three games? A coach has got to get some of the blame for that."
—Al Davis, whose Raiders had just become the first team since World War II to get shut out in three consecutive games.
"Check the history of this organization. We don't fire coaches here."
—Davis, a lowly about-to-be-promoted assistant coach the last time the Raiders fired the head man.
CORRUPTING AMERICA'S YOUTH
"Scott can't talk on the phone. He's only 1½ years old."
—Marlene Dalgetty, answering on behalf of the winner of that week's
Riverside Press-Enterprise
picks contest. Scott, who made his selections by pointing and some helpful fatherly advice, beat out 2,520 other entrants to win $100.
"I do it for the money."
—7-year-old football expert Omar Guerra, paid $12.50 a week to pick winners on Texas' KGBT-TV.
THERE ARE WEAPONS WE CAN USE IN OUR DEFENSE
"What are you talking to him for? He roots for us to lose every game."
—New York Jets quarterback Richard Todd, instructing rookie fullback Mike Augustyniak not to speak with
New York Post
reporter Steve Serby.
"I don't want to talk to you."
"What's the problem?"
"I don't like you, you're an [expletive beginning with a vowel sound] and a [bad word beginning with a consonant]."
"You're not being very mature about it."
"You telling me how to act now?"
"No, I don't tell anybody how to act, and nobody tells me how to act."
"I don't like you, and get out of my [expletive] face."
"I'm not in your [expletive] face."
"I can't stand you, get out of my [expletive] face."
—Subsequent exchange between Todd and Serby, which concluded with the 6-foot-2, 203-pound professional athlete grabbing the 5-foot-8, 150-pound scribe by the neck and shoving him into a locker. Assault charges against Todd were filed but later dropped.
DIGGING OUT OF A HOLE
"Everson usually breaks even, the passes he catches, and the passes he lets them catch."
—Dallas Cowboys defensive tackle Randy White, equivocating on rookie cornerback Everson Walls. Walls, who led the NFL with 11 interceptions on the season, made for a frequent target, with the Dolphins completing eight passes for 253 yards on 13 attempts in his area.
IT'S HARD TO BELIEVE SUCH A CALAMITY
"Frustration can lead to stupidity. I was upset about not getting a chance to play. I didn't feel like I was part of the team. So I was out with a few teammates. They were playing with this punching bag. I felt 'What the heck, I'm not playing.' Why not punch it? … I guess I was trying to do my Richard Todd imitation."
—Pittsburgh Steelers backup quarterback Cliff Stoudt, who ended his season early when he broke a bone in his right forearm mis-hitting a test-your-strength machine in a Seattle bar.
DETROIT'S SAVIOR
"It was kind of hard to believe at first that was my son. I don't know why—I have all the confidence in the world in him. But, after all, he hadn't practiced that much with the first team. He's kind of new at this."
—Betty Hipple, mother of former third-string Lions quarterback Eric. Eric Hipple passed for 336 yards and four touchdowns in his starting debut on Monday Night Football.
"Did his mother tell you she wished he had been clean-shaven? [The announcers] said that, with the beard, he looked like a right-handed Kenny Stabler. I thought that was a little far-fetched."
—Hoyt Hipple, proud father.
"I'm running down the field and I'm yelling out, 'What formation is it?' I thought we were going to try and throw the ball out of bounds to stop the clock. Then, all of a sudden the field goal unit's coming out and I'm supposed to be the holder."
—Eric Hipple, who four weeks later drove the Lions for
a last-play game-winning field goal
against the Cowboys.
"There were two guys lined up outside, and the whole darn field-goal unit lined up inside. Guys were comin' and goin' out there. I don't think the officials had time to count."
—Dallas Cowboys defensive back Charlie Waters. The Lions had 12 players in formation on the kick but were unflagged.
"There's no question about it. The commissioner is aware of it. He has the authority, the mechanics to do something about it because it was passed at the last NFL meeting. He has the authority to do anything he deems necessary."

"[Rozelle's alternatives are] 1. Do nothing. 2. Declare a tie. 3. Replay it in a sudden-death, 15-minute overtime. There's a strong possibility he will do No. 1. But if he wishes to be bold, the two teams play Thanksgiving Day. There would be a 10-day period between Thanksgiving Day and the next game that the overtime could be worked in."
—Tex Schramm, who suggested using the new rules covering "extraordinary or bizarre" events to overturn the result.
"I'd like to congratulate all 12 or 13 who participated in the winning field goal. It was certainly a dramatic ending to one of the great games I've seen. We have no provisions in our rulebook for the change in the outcome of a play in a game. The game just stands. Tex Schramm is always gracious about officials' mistakes, and I don't anticipate any difficulty with Dallas."
—NFL Commissioner Pete Rozelle.
—Silverdome banner, Thanksgiving, as His record as starter climbed to 5-2.
MAKING GROWN MEN CRY
"This is the worst field I've ever played on. There was a big hole in front of us [on the final kick]."
—Los Angeles Rams placekicker/punter Frank Corral, who missed four field goals in a three-point loss at the 49ers.
"This field is the most atrocious in the National Football League. It's unfair to both sides. They used to cry about old Kezar Stadium, but in a dry week, like this one was, you could at least hold your feet there."
—Atlanta Falcons general manager Eddie LeBaron after watching
Mick Luckhurst be compelled to kick off from an extra yard back
because conditions at the 35 were so poor.
"I went out and said to the referee, 'Where am I supposed to put it, ref? The ref said, 'I don't know.'"
—Luckhurst.
"This field is an embarrassment to us. When we play host to another NFL club, we would hope to give them conditions as good as we get from them."
—San Francisco 49ers head coach Bill Walsh.
"Why don't you call Bill Graham and asked him where the plywood was that he promised? It was supposed to be all over and they only put it where the new sod in the infield was."
—Anonymous member of the Candlestick grounds crew, blaming two mid-October Rolling Stones concerts for the field damage.
"I don't want to wrongly blame anybody but perhaps they should look at the maintenance crew. Isn't it ironic though that they had to call an expert from the NFL to fix the field? What did we do to the field?"
—Legendary rock promoter Bill Graham, pointing out the lack of similar problems at cross-bay Oakland Coliseum.
"Some of these problems could have been rectified if they had known about aerification, proper seeding, and so forth. No root system has developed in the entire field. You have to ask the question: Did they use enough fertilizer? Was the watering schedule followed? My theory is that a lot of the time people expect too much from natural grass and give it too little."
—Kansas City Chiefs groundskeeper George Toma, brought to Candlestick as a consultant midseason. Candlestick had switched from artificial turf in 1979 but left grass maintenance in the hands of the San Francisco Giants during baseball season and of the city during the other six months.
AND THIS WAS THE COLTS' UNIT THAT WASN'T HISTORICALLY AWFUL
"I did not call the shots during the entire second half. I did it just for a minute or two. Then after the touchdown, I shut up."

"It's like when you build a building. You hire a professional architect and engineers and let them go at it. But at the same time, if things aren't going the way you want, you say, 'Hey, I don't want this. Here's more what I want.' What the heck, we were 30 points behind and the only points we had gotten were the six points the defense gave us."
—Baltimore Colts owner Robert Irsay, who put on a headset in the coaching box, insisted that Greg Landry be put in at quarterback, and called some plays late in the Colts' 10th straight loss.
"First of all, I read the morning paper and have been told about some of the things said on radio and TV, and things like that. I'll make one statement, and I hope you will respect my option on the incident that probably is on most of your minds. I would like to defer and say, 'No comment.' I think you understand why."
—Baltimore Colts head coach Mike McCormack, trying not to get fired in the next day's press conference.
"I got the team a touchdown, and I think that's what irked Mike. I could do it on five plays when he couldn't do it all game long. I just used common sense and business sense."
—Irsay, still basking in the garbage-time score.
"Please don't throw me in the briar patch. Not the briar patch."
—Baltimore Colts quarterback Bert Jones, hearing rumors that he might be traded to the first-place Dolphins after the season.
WAITING ON THE SIX AND FIVE
"If anybody doesn't think this team is going to make the playoffs, then take the first train out."
—San Diego Chargers coach Don Coryell, two games behind the Broncos with five to play.
"When's it leaving?"
—San Diego Chargers wide receiver Ron Smith, soon to be released.
BLAME THE GOAT
"I don't know who the heck made that decision, but I'll find out."
—New York Giants head coach Ray Perkins, incensed after his team squibbed a late-game kickoff that left the Redskins just 20 yards away from position to kick the tying field goal.
"What are you going to do? Kick it deep to the guy leading the National Football League in kickoff returns or kick on the ground? It's a question of what you think is getting the job done."
—New York Giants special teams coordinator Bill Belichick, kind of taking responsibility.
THE FURTHER DECLINE OF THE CANADIAN DOLLAR
"For every guy who paid $10 for a ticket, we wrote a check for $20. That's the mathematics of this season. I'm sick and tired of being blamed for writing the checks. ... The one thing we did wrong was we didn't win."
—Nelson Skalbania, selling his Alouettes after losing somewhere between $2 million and $5 million in the eight months he owned the franchise. Vince Ferragamo was benched midway through the season; Montreal finished 3-13 but still made the playoffs as the third-best team in a four-team division.
KICK IT OUT
"I started to laugh, and all of a sudden there was the ball, and my concentration wasn't what it should have been."
—Dallas Cowboys kicker Rafael Septien, explaining that he had missed a field goal because one of the Redskins had cursed at him in Spanish before the snap.
TIME TO PLAY B SIDES
"Thirty-eight individuals on our football team decided that homecoming was so good that they wanted to partake of the festivities after a set time. Maybe they want to be on the USL party team and not the USL football team."
—Southwestern Louisiana [now Louisiana-Lafayette] Ragin' Cajuns head coach Sam Robertson, demoting 15 starters and 23 backups for violating curfew. Southwestern Louisiana finished the season 1-9-1.
NOT THE KIND OF COACH WHO'D GIVE UP JUST LIKE THAT
"The university police investigated … and came to me and told me that none of our rules and regulations had been violated, including the curfew. A little while later, [fullback] Ken [Scott] came to see me and told me the same thing. I didn't see anything he had done wrong, other than using poor judgment. ... I've come to the conclusion that he is innocent of any wrongdoing as far as our department is concerned. ... I'm proud to stick by him just like any parent would their son."
—Alabama Crimson Tide head coach Bear Bryant, taking no disciplinary action against a player who had been arrested for firing a shotgun at two law students in a traffic dispute. Alabama finished the season 9-2-1 and Bryant became the all-time winningest coach in college football history.
EXTREME LOCKER ROOM DISCIPLINE
"I didn't know anything about anybody getting high. ... I said, 'Coach, are we still dwelling on that?' He said, 'You're damn right, because it ain't over as far as I'm concerned.' Then he started cussing me, and he told me to get out of his office. He told me he was taking my scholarship and to go pull off his stuff."
—Morris Brown Wolverines cornerback Ben Scott, called to head coach Lambert Reed's office to answer questions about players using marijuana on a road trip two weeks earlier.
"Some of the players were still in [the dressing room], and they asked me what happened. I told them that the man had taken my scholarship. He was right behind me, and I heard him say, 'You're damn right I took it you SOB.' When I looked around to ask him why he called me an SOB, he came down across my back with that stick."
—Scott.
"I did whack him on the shoulder pads with an ax handle. But that was no different from any other disciplinary measure I've taken since I've been here."
—Reed, suspended for the rest of the season and eventually fired.
CELEBRATE BAD TIMES
"We're the worst! We're the worst!"
—Northwestern Wildcats students, commemorating their school's major-college record 29th consecutive loss by tearing down the Dyche Stadium goalposts.
THE HOUSTON ENERGY DOME
"I don't believe, John, that I've ever seen a headset quite like that."
"What's that thing up on top?"
"It's like he pulled a hamstring in the headset."
"There's an ice pack on there ... you don't do as well as people thought you were going to, you start wearing an ice pack on top of your headset."
"Well, there's got to be a reason."
—First-year CBS announcer pairing Pat Summerall and John Madden, riffing on
Ed Biles' choice of communications headgear
.
SLIDE ON DOWN
"[The coaches] didn't want to down it, because they were afraid [the other team] might get the ball back. I asked them, 'Well, should I just run out the clock?' And they said, 'OK, do it.' If they had said 'then fall on it' after that, I would have remembered to do it."
—Shawnee Mission South quarterback Butch Ross, who sprinted back 20 yards to run off the final five seconds
of what looked like a win
in the opening round of the Kansas high school playoffs.
"I just followed him, thinking it might be a fluke play and he might drop it."
—Shawnee Mission West safety John Reichart, who eventually grabbed the ball from the celebrating Ross and ran for the winning touchdown.
"In this case, there was no whistle on the play. True, there was some contact with some high fives between players, but I'm finding people in the Shawnee Mission area are mixing up the game of basketball with football. In football, the game doesn't end until the play is over."
—Nelson Hartman, executive secretary of the Kansas State High School Activities Association, upholding the result over Shawnee South's protest.
A TRUE NEUTRAL-SITE CHAMPIONSHIP GAME
"We tried about four different types of gloves with the quarterback and receivers before they could get their act together to hold onto the ball. It was quite interesting to run around in these large Antarctic boots."
—Petty Officer 2nd Class Bruce Blaser, part of the naval squadron that played the U.S. Antarctic Research Program in the first annual Thanksgiving Day Penguin Bowl. The military Penguins beat the civilian Skuas 19-7.
THAT HIS BEST FRIEND WAS A BARTENDER WAS OF NO CONCERN AT THE TIME
"Pinche, I'll take the Steelers and give you three. 25 bucks."
"Seven points."
"Three."
"Six."
"Three."
"Three½."
"Three."
"OK, three."
"I also win money in a pool if the first-half scores add to a number that ends in zero."
—Interaction between Minnesota Vikings quarterback Tommy Kramer and a Minnesota bartender, as transcribed in a profile for
Inside Sports
.
"I think [this] should be brought to the attention of the commissioner. It might require an admonition."
—NFL director of public relations Jim Heffernan, seeing a possible violation of the "integrity of the game" clause in Kramer's contract.
"That bartender is one of my best friends, Rafael Elizondo. It's strictly a bet between two friends."
—Kramer. Kramer would enter an alcohol treatment program the following March.
"The only thing I can say is he exercised bad judgment. He shouldn't be betting with bartenders in public facilities."
—Vikings general manager Mike Lynn.
"This office has spoken to the Vikings' management about the incident. They assured us that they already discussed the matter with Kramer and told him he used poor judgment. As far as this office is concerned, the matter is closed."
—NFL spokesman Joe Browne, dismissing any charges.
DANCING WITH HIMSELF
"I do it to release my emotions. It's a tremendous feeling—I can't explain it—but if I knew I was going to get the sack I'd start the dance before I got to the quarterback."
—Jets defensive end Mark Gastineau, who leapt in the air, waved his arm, and let out a war whoop after each of the 20 sacks he had in the 1981 season.
"I can't see standing over some guy you've just sacked and doing a victory dance like you've just conquered him. I always say, 'Do unto others,' and that's not the way I'd like to have someone act with me."
—Fellow New York Sack Exchange member Joe Klecko, who edged Gastineau for the league lead by half a sack. No one else in the league had more than 13.
"It's hard to pass when you're on your ass."
—Baltimore Colts quarterback Bert Jones, sacked nine times by the Jets in a shutout loss. The Jets' 66 sacks on the season fell one short of the NFL record.
BE CAREFUL OUT THERE
"My father always told me that the best thing you can do is just give the ref the ball. He said that makes it seem like you've been in there a thousand times. But this is only my second time this year."
—Miami Dolphins wide receiver Duriel Harris, who sprained his knee
during a jump-spike celebration
against the Eagles. Harris missed the remainder of that game and the next with the injury.
STRIKE FOUR
"You choked."
—Miami Dolphins coach Don Shula,
ranting at back judge Ben Tompkins
after the officials ruled that an Eagles holding penalty on an Dolphins punt had come after the ball had been kicked. Shula was fined $1,000 by the league.
"That's like arresting Al Capone for income tax evasion."
—Miami Dolphins guard Bob Kuechenberg, hearing that the official reason for the fine was that Shula left the coaching box.
"This is a bad time. I'm a little strapped for Christmas."
—Shula, yet to pay the fine by the end of the regular season.
PROTEST MUSIC
"It's a philosophical statement. We'd like to play, but we feel the rule is unfair. We're just as much a part of the game as the second-string quarterback or the first-string halfback."
—Borah High School band director Jim Perkins, whose squad brought kazoos to the state championship rather than comply with an Idaho High School Activities Association policy that mandated that school band members pay admission to football playoff games.
CRACKING UNDER PRESSURE
"I'm not gonna make excuses. I didn't do a good enough job. But, bleep, I can't do some of the things for [the Eagles]. I can't throw it or catch it and I don't fumble."
—Philadelphia Eagles head coach Dick Vermeil, unable to prevent a late-season collapse that knocked the Eagles from first place to a wild-card berth.
COMMUNITY OUTREACH
"We have received incredible fan support in recent weeks and I just wanted to thank them. I cannot think of a better way than to touch someone. Shake their hand, look them in the eye and tell them you appreciate it."
—Green Bay Packers head coach Bart Starr, who had his players shake hands with the Lambeau faithful after the final home game. The Packers, once 2-6, had won five of their next six games to put themselves into the thick of a jumbled race for the NFC's final playoff spot.
A 300-MILE DETOUR
"They say to get to the Super Bowl, you've got to drive through Pittsburgh. Well, we just drove a big orange-and-black truck through this town."
—Cincinnati Bengals defensive end Gary Burley, clinching the AFC Central with a 17-10 win at Three Rivers.
THE STUPOR BOWL
"It was (----)."
"How do you spell that?"
"S-blank-blank-blank."
—New England Patriots head coach Ron Erhardt, describing a season that had begun with Super Bowl hopes and would soon end with a game between his 2-13 Patriots and the 1-14 Colts to determine who would receive the first pick in the 1982 draft.
"No, this is it, I guess."
—Baltimore Colts head coach Mike McCormack, asked if he had ever seen a worse defense than his own, which had just
set the NFL record for points allowed in a season
.
"I wish to God that were true. We have a basic zone, put in since Day 1, first day of training camp we start. ... Hell, go ask Brian Sipe. He says we are too damn simple. I don't think we are too complicated."
—McCormack, on whether his defensive scheme was too difficult for his players.
"I'd say it will be the weakest draft in the last 10 years."
—New England Patriots director of personnel Dick Steinberg, dismayed at the college senior crop that resulted from the NCAA allowing redshirting exactly four years earlier.
"All I have is a $20 bill and a $1 bill."
"The hell with it. Take the ticket for a buck."
—Business transaction between Laurence (Happy) Fine, originally offered a $12 face-value ticket for $8, and a changeless scalper. 17,073 fans attended the contest; 17,054 Baltimore ticket holders no-showed while another 26,587 tickets went completely unsold.
"Going into today, we wanted to win. But now that we haven't, it's just as well that we lost. Not only because of the draft choice, but because we can be called the worst team in pro football. We've been called one of the best because of all the talent we're supposed to have. Now, being the worst, maybe it'll help motivate us. May sound funny, but I'm really looking forward to next season. I hope our fans feel the same way. I wish them all a Merry Christmas."
—New England Patriots safety Tim Fox, content with losing 23-21.
UNSPORTSMANLIKE CONDUCT, No. 69, BUFFALO
"He's trying to cripple me, and hurting my game. I think it was an irresponsible job. I hope that someday, because of what he's doing to my family, something serious happens to his family … something serious."
—Buffalo Bills guard Conrad Dobler, ranting to a group of reporters about the official who flagged him for a critical holding penalty late in a division-deciding loss to the Dolphins.
"Forget what I just said. I decided that's all off the record. And if any of you print what I said, I'll sue you."
—Dobler, ripping out a page from a
Sun-Sentinel
reporter's notebook, crumbling it into a ball, and throwing it on the floor.
75% OFF
"I guess you could say we have a 25% chance, just because four things have to happen and we've got to do one of them."
—Atlanta Falcons coach Leeman Bennett, who needed a Week 16 win plus Giants, Lions, and Packers losses to make the playoffs.
DOME-FIELD ADVANTAGE
"When you're the home team, especially in football—which is so much like a war—you have the notion of defending your home against invaders. There's a certain kind of extra dynamic that enters in. And with the embattled state of Detroit the last year, that may even be accentuated."
—Wayne State psychologist Kal Kaplan, speculating before the NFC Central-deciding Lions-Buccaneers finale as to why the Lions were undefeated at home but just 1-7 on the road.
"All week long I read about the dome. Gentlemen, if we had played in Green Bay today it would have been 85 degrees below zero. In Chicago it would have been 65 below. In Minnesota it would have been 105 below. But it was 75 here. This is Tampa weather."
—Tampa Bay Buccaneers coach John McKay, clinching the division with a 20-17 win.
FOR THE RECORD, OUR STATISTICS AGREE
"The league statistics show he gained 748 yards and that's what we're going by."
—New York Giants general manager George Young, who had promised the Oilers an additional sixth-round pick if running back Rob Carpenter ran for at least 750 yards after an in-season trade. Carpenter finished regulation of the Giants' final game with 751 but lost 3 yards on his only carry of overtime.
WE ALL SCREAM FOR ICE CREAM
"I better get Bill some ice cream. His throat's sore from yelling yesterday."
—Debby Belichick, one of many Giants organization friends and family who got together the day after their final regular season game to watch Jets-Packers on television. The 28-3 Jets win put both New York teams in the playoffs.
IN TOUCH WITH SOME REALITY BEYOND THE GILDED CAGE
"It's been more than a little bit fun, more than a little bit interesting, but I guess what I'm saying is that it hasn't been all that important. Football's just entertainment. Its importance in the world is blown far out of proportion to what it really is."
—Chicago Bears defensive tackle Alan Page, retiring to a full-time legal career after 15 seasons in the NFL.
"Last week we passed Vince Evans, No. 8. Well, now we're down to Ken Burrough of Houston. Double zero."
—Diane Page, counting down her husband's remaining days on the gridiron in appropriate fashion.
"I am but a part of all that I have met; yet all experience is but an arch wherethrough gleams that untraveled world whose margin fades forever and forever when I move."
—Page, quoting from Tennyson's
Ulysses
during an on-field tribute before his final game.
EXILED FROM PLAYOFF CONTENTION
"All the work, all the pain you go through during the season is to win the division. Now, it won't mean much even if we do."
—Denver Broncos offensive lineman Tom Glassic, part of a unit that yielded six sacks, including 3.5 to Alan Page, in a loss to the lowly Bears. The Broncos were left to hope that the already-eliminated Raiders could upset the Chargers on Monday Night Football.
BOLT FROM THE BLUE
"Management has a responsibility … an obligation to the collective bargaining agreement on this matter. Fouts has to be suspended."
—National Football League Players Association lawyer Dick Berthelsen, who sent a letter to the Chargers demanding that they suspend Dan Fouts for the final game of the season because Fouts hadn't paid that year's union dues.
"They had all year to do this. Why would they wait until the most important game, the last game of the season? They deliberately did it on Monday night; they deliberately did it on the last game."
—Eugene Klein, who as Fouts' employer was prohibited by federal law from paying the dues himself.
"I don't believe the leadership of the union is serving the best interests of the players in what they've done so far and what they plan to do in the future."
—Dan Fouts. Fouts hadn't been a member of the NFLPA since 1976 because he disagreed with the lack of full free agency but was still obligated to pay dues and had done so under protest for the last few seasons.
"Dan Fouts is not going to need a pension, and I guess that's his thinking. O.J. [Simpson] was like that too. When a man is a superstar in the NFL, he won't need a pension. For a man like that, it's miniscule."
—San Diego Chargers safety Pete Shaw, unaware that retirement funds can often be shielded against civil judgments.
"I thought maybe I'd do something nice for San Diego, for the fans. What I do is for peace. Peace in San Diego. Peace in the family."
—San Diego-area retired butcher Norbert Stein, who mailed a check to the NFLPA for the full $1,122. Stein's payment was accepted, Fouts broke his own single-season passing yards record, and the Chargers won the AFC West by beating the Raiders.
THE RHETORIC OF FAILURE
"From my standpoint, there is very little I have to gain as a football coach and with my football program in Philadelphia anymore. The only thing to do is win the Super Bowl. Anything less, and people think I'm an idiot and my program isn't right and they say so-and-so isn't a good enough receiver and the quarterback isn't good enough. I'm smart when we win. I'm all right when we tie. But you better not lose."
—Philadelphia Eagles head coach Dick Vermeil, whose season ended with a home wild-card loss to the Giants.
"There have been so many atrocities in the past. Something bad would always happen to New York Giant football. Now, this win means respectability."
—New York Giants defensive lineman Gary Jeter, celebrating his franchise's first playoff victory since 1956.
UPSTATE VERSUS DOWNSTATE
"It was like a stretch run in a horse race and we nosed them out."
—Buffalo Bills safety Bill Simpson, whose goal-line interception prevented a Jets' comeback from 24-0 down in the last NFL playoff game ever played in New York City.
"As long as we have to exist before the Super Bowl is played, we might as well be dead."
—New York Jets right tackle Marvin Powell, in a dark place after losing.
DON CORYELL GETS HIS WARM-WEATHER PLAYOFF GAME
"It seemed like my whole body was in cramps up to my neck. It hurt so much that I couldn't get up. But then I'd feel better and I told them I was ready. I'm not sure I gave the doctor the chance to decide whether I was ready or not. ... It was a do-or-die situation. If we lose, I've got six months to heal up."
—San Diego Chargers tight end Kellen Winslow, who caught 13 passes and blocked a potential game-winning field goal in an epic 41-38 overtime divisional win over the Miami Dolphins on a humid 80-degree Florida evening.
"It's just a low, low feeling. We were down, we were up, we were down, we were up, we were on a rollercoaster. But we wind up on the bottom of the junk pile."
—Miami Dolphins linebacker Kim Bokamper. The Dolphins had rallied from 24-0 down after the first quarter to take a late 38-31 lead but could not hold on.
WHY CAN'T I FIND A WOMAN LIKE THAT?
"I told him I wasn't going the reception unless there was a TV there to watch the game."
—San Diego bride Susan Griffin, one of many in the wedding party crowded around a small screen to watch the end of Chargers-Dolphins.
PLAYOFF MOMENTUM
"The play we scored on is sort of a designed collision. I know the cornerback is going to hit me, so after we collide, I keep going in whichever direction I bounce."
—Cincinnati Bengals wide receiver Cris Collinsworth, who caught the winning touchdown in the divisional round against the Bills.
"I didn't feel any pressure to come out of the huddle and get the play away quick. We'd just had a timeout. I didn't think we had to rush the play."
—Buffalo Bills quarterback Joe Ferguson, flagged for a delay of game penalty that negated a critical fourth-down conversion on the Bills' last real comeback opportunity.
SPLIT OPINIONS
"I guess you could say we were awesome."
—Dallas Cowboys linebacker D.D. Lewis, gloating after a 38-0 divisional win in Texas over the Buccaneers.
"I still think they ain't worth [expletive]. They are dirty. They could have beat us 100-0, and I'd still say they ain't worth [expletive]."
—Tampa Bay Buccaneers linebacker Cecil Jackson, ejected for fighting late in the game.
FAIR-WEATHER FANS
"I got a call from [the aide to the publicity director] during the third period, informing me that if it got worse—the Bucs then trailed by 24-0—they would have to cancel the reception. As soon as it was over, about 4 p.m., I got a call that it was definitely off."
—Rick Nafe, director of operations for the Tampa Sports Authority, forced on short notice to scrap a planned "win or lose" postgame celebration at Tampa Stadium.
THE WEATHERMAN AND THE CRAZY CHIEF
"When we talked this morning, I told him that with the sun out and no snow blowing, the players could play without any great danger so long as they covered their skin against the elements."
—Dr. Ralph Goldman, director of military ergonomics at Natick, Massachusetts' Army medical center, who advised Pete Rozelle that the AFC Championship Game in Cincinnati could be played despite a -9 temperature and -59 wind chill. Rozelle himself was at home in New York, recovering from a virus.
CINCINNATIANS AGAINST DECENCY
"Those men who disrobe, pound one another on their chests, and lead cheers in sub-zero-degree temperatures are in actuality committing an act that symbolizes a union with their gridiron heroes. They are so caught up in the game and they are so enamored by the strength, ruggedness, and mission of the players, that by taking off most of their clothes they are identifying with the team and saying, 'Look at me. I'm big, strong, tough, and important too.'"
—Dr. Robert London, director of New York University's short-term psychotherapy unit.
"All I need is a Cross Your Heart bra and I'll be set."
—Backup quarterback Jack Thompson, one of many Bengals who wore pantyhose as an extra layer against the cold.
"I'm not embarrassed to stick my hands down in the front of my pants. On a day like this, if your hands get cold, you never get them warm again. I was very aware of that right along."
—Ken Anderson, a Midwest native, who completed two-thirds of his passes in the Bengals' 27-7 win.
"The cold was very hard on [California-born] Dan Fouts. He couldn't wear gloves and he was hurting. He bobbled several snaps from center and we all thought it was because the ball was wet and slippery. The ball was slippery, but Dan's hands hurt worse than he let anyone know."
—San Diego Chargers running back Chuck Muncie.
CITY BY THE BAY, YEAH
"You couldn't give away 49ers stuff before this year, nobody wanted it. But the last three weeks it's been crazy. Last year everything was the Raiders. Now the Raiders are dead. When teams lose here, nobody cares."
—Marty Jacobs, owner of a Sunset District souvenir store.
"I think all this shows we're just the same as everybody else. We're certainly football fans like everybody else."
—Dwaine Nix, one of 125 patrons who crowded the Starlight bar, self-billed as "the gay headquarters for 49er fever," to watch the NFC Championship Game.
THE CATCH
"I wasn't going to take the sack. I couldn't see Dwight open. I knew he had to be at the back of the end zone. I let the ball go. I got hit and wound up on my back. I rolled over. I saw Dwight's feet hit the ground. I heard the crowd screaming."
—San Francisco 49ers quarterback Joe Montana, whose 6-yard touchdown pass to Dwight Clark with 51 seconds left put the 49ers in the Super Bowl for the first time.
"It was over my head. I thought, 'Uh-oh, I can't go that high.' Something got me up there. It must have been God or something."
—Dwight Clark.
SIX YEARS LATER ON HE'S GOT THE WORLD AT HIS FEET
"I saw myself as the logical successor. I knew at the time I was very important to the Bengals. I was heavily involved in the most important part of their operation, directing their offense. And we did have a very fine offense."
—San Francisco 49ers head coach Bill Walsh, seeking revenge in Super Bowl XVI after being passed over for the Bengals head coaching job when Paul Brown retired after the 1975 season.
"In Bill Johnson, Paul Brown saw somebody who would carry on the tradition. Paul didn't want change. ... For Bill Walsh to get something into the offensive game plan, he almost had to file a brief. There were shouting matches that were just amazing. Brown knew the team would change if he hired Bill Walsh as head coach."
—NBC broadcaster/former Bengals tight end Bob Trumpy, explaining why the Bengals had promoted the offensive line coach instead of Walsh.
"The day Bill Johnson 'resigned,' he had brought his lunch to work with him. It sat in the refrigerator for six months. Does that sound like a resignation to you?"
—Trumpy. Johnson had been forced to leave due to "health problems" after starting the 1978 season with five straight losses.
JOE 'BIG SKY' MONTANA
"If you were to write the world's first great novel about an NFL quarterback, you could hardly improve upon Joe Montana as the name for the main character. He needs a nickname like the White House needs to be painted a different color."
—
San Francisco Chronicle
reader Steve Clark, objecting to a write-in contest to find a moniker for the 49ers quarterback.
"Not surprisingly, many of us in Montana have been following your career, and we're all very proud of you."
—Montana governor Ted Schwinden, promising to hold a "Joe Montana Day" if the Pennsylvanian ever visited his state.
THERE'S A LITTLE YELLOW MAN IN THEIR HEADS
—Main media activity during a cold and decentralized Super Bowl week.
CLICK, BOOM
"What happens is that our producer, Terry O'Neill, selects a play and puts it on my monitor in freeze frame. The frame shows all 22 players. I do not see the play run over again at that time. All I do at that point is circle the key players, and then show what they on both offense and defense did on the play."
—John Madden, who debuted the telestrator during the 49ers-Giants divisional-round playoff game.
"I can watch a play the first time and tell you what all 22 guys did. I could do it from ground level, when I was coaching. You train yourself to do it when you are a coach so you know what has just happened on the field. What you do is this. Look at the offensive formation first. Then watch for the defensive adjustment to the formation. Once the ball is snapped, you read the offensive line to find out whether it is a run or pass. Then you go back to the defense, and look to see whether they are playing zone, or man-to-man. If you are trained to do it, it just takes a matter of seconds."
—Madden, about to broadcast his first Super Bowl.
RABBIT IS REPRIEVED
"The Super Bowl takes precedence over the rabbits."
—Idaho farmers' spokesman Bill Whittom, cancelling a planned Sunday cull of the animals that had been destroying Butte County crops.
THE MIDDAY TRAIN FROM EAST DETROIT
—One of the few Super Bowl XVI public transit options, carrying 600 well-heeled fans (including Michigan's governor and Franco Harris) out to suburban Pontiac.
ANOTHER ONE RODE THE BUS
"After sitting there for 20 minutes, I was starting to get a little uneasy. Everyone was cracking jokes, but I was looking at the angle we'd have to take to walk to the stadium, a cross-country trip, each person holding onto the next one's shirt so we wouldn't get blown over."
—San Francisco 49ers head coach Bill Walsh, stuck among half of the 49ers squad in vice-presidential-motorcade-caused traffic until 95 minutes before Super Bowl kickoff.
FOUR PLAYS THAT SHOOK THE WORLD
"I didn't really want to take the field goal. I figure even if we didn't make it, it would pin the 49ers on their 1-yard line."
—Cincinnati Bengals head coach Forrest Gregg, who, down 13 late in the third quarter of the Super Bowl, opted to hand the ball off to 260-pound fullback Pete Johnson on
fourth-and-goal from the 1
.
"I'm not going to sell myself short. I believe I can stop anybody. [Johnson] is a load and I gave it all I had. You've got to hit him head on. … I stuffed [blocking back Charles] Alexander in the hole and the tackles closed in on Johnson. There just wasn't anywhere for him to run."
—225-pound 49ers linebacker Dan Bunz, who had also made a solo tackle in the flat on third down.
"Nobody has stopped us on that play all year. In a situation like that you give it to the strongest guy. ... I think they just stopped us. What are you going to say?"
—Gregg. The Bengals forced a quick three-and-out on the ensuing drive and scored a touchdown soon after to close within six, but couldn't get another defensive stop and eventually lost 26-21.
IT'S SYMBOLIC, OF COURSE
"I wouldn't be here if it weren't for Paul Brown. That is a double-edged remark."
—San Francisco 49ers head coach Bill Walsh, explaining the joke at the winner's press conference the day after the Super Bowl.
1 The next time Detroit wants…
by
Aaron Brooks G…
// Jun 28, 2022 - 12:11pm
The next time Detroit wants us to vote for a Super Bowl, I'm going to vote for Philadelphia."

—Pittsburgh Steelers owner Art Rooney, one of many league honchos left waiting in the Detroit Plaza lobby while the hotel staff tried to sort out the room reservations for offseason meetings.
In his defense, he wasn't yet aware of Jerome Bettis.
Look at the offensive formation first. Then watch for the defensive adjustment to the formation. Once the ball is snapped, you read the offensive line to find out whether it is a run or pass. Then you go back to the defense, and look to see whether they are playing zone, or man-to-man. If you are trained to do it, it just takes a matter of seconds."
Madden was the best.
2 "He has a soft, pus-sy body,…
by
Aaron Brooks G…
// Jun 28, 2022 - 12:13pm
"He has a soft, pus-sy body, but he'll play."
Ewww.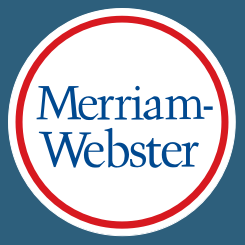 a thick, opaque, usually yellowish-white, fluid matter that is formed as part of an inflammatory response typically associated with an infection and is composed of exudate chiefly containing dead white blood cells (such as neutrophils), tissue debris, and pathogenic… See the full definition
www.merriam-webster.com
3 I guess I was trying to do…
by
Alex@
// Jun 28, 2022 - 4:41pm
I guess I was trying to do my Richard Todd imitation.
What was Cliff Stoudt referring to in this quote? Not the Todd/Serby reporter incident I don't think.
4 It happened a week after the…
by
Travis
// Jun 28, 2022 - 4:50pm
In reply to
I guess I was trying to do…
by Alex@
It happened
a week after the Todd/Serby incident and was a direct reference.
5 The Patriots proposed a rule…
by
KnotMe
// Jun 28, 2022 - 10:34pm
The Patriots proposed a rule change that would have let a team that gave up a first-possession overtime score win the game if it scored the same or more points in fewer plays on the response drive.
40 years later and this is still better than what we have
6 Marv Levy FTW!
by
JimZipCode
// Jun 29, 2022 - 1:03pm
Marv Levy's Hitler/Stalin observation is pure gold.
More...